When should I go to Madagascar?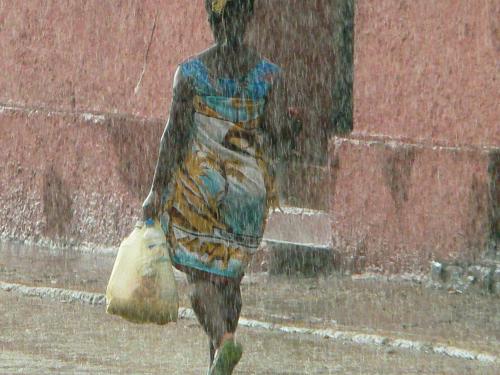 Due to the huge dimensions of the Island, the very best season to go to Madagascar doesn?t exist. Rainy season is in the period January ? March and usually hits mainly the central plateau and the north-eastern zone, including Nosy-Be.
The South-West area is, on the contrary more arid, with scarce rainfall, but due to the bad weather in the capital, all the journeys are usually less comfortable in that period. For the nature lovers, rainy season is interesting because it shows the flowering and the birth of many plant species.
People who love to dive and to admire the underworld universe, are usually attracted by the migration of whales. Those sea giants swim very close to the  south ? southwest coasts in August/September, when the Indian Ocean begins to get warm.
Beyond the flow of whales, the period June ? November, due  to  currents slightly cooler, offers a great submarine vision, great for diving and snorkeling lovers.
What should I bring to Madagascar?
Once your departure for Madagascar is defined, just remember to put those items in your luggage: 
Basic drugs;
Sunscreen and after  sun lotion;
Hat and sunglasses;
Resistant slippers and shoes for the corals;
Resistant and comfortable tennis shoes, with thick socks and still have a comfortable clothing;
Raincoat (for your stay in the capital);
Flashlight and batteries;
Cigarettes, if you are a smoker;
Toothpaste, toothbrush and everything for the hygiene;
A mobile phone enabled for roaming services (ask always to your carrier before of the departure);
Cash: in the Resort you can also pay with Paypal®, but generally in Madagascar the electronic payments are not accepted.
If you have still space available in the baggage, clothes, pens and notebooks for local people;
Newspapers, useful to protect your souvenirs.
Which documents do I need?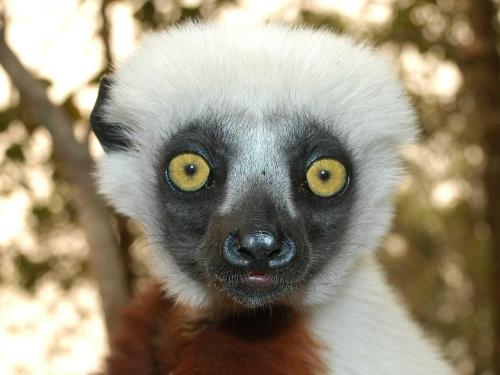 The entrance in Madagascar is permitted if your passport is valid at least six months at the day of the arrival.
Short stays, till 30 days don?t need a visa; you will get your stamp directly at the airport, paying a small fee and filling the entrance paper that your air carrier will provide you during the flight.

If your journey is longer than 30 days and shorter than 90, you will get your visa at the airport in any case, but you will be requested to pay a higher fee.
You can pay for your visa with Euro, US Dollars and Ariary.

Other kind of visas must be released by the embassies of your countries and may take many days. You are not required to do any kind of vaccinations, but don?t forget to ask to your own doctor. Passport is the only valid document for the local authorities: being caught without passport or with just a copy of it can result in legal actions.
Are there any risks?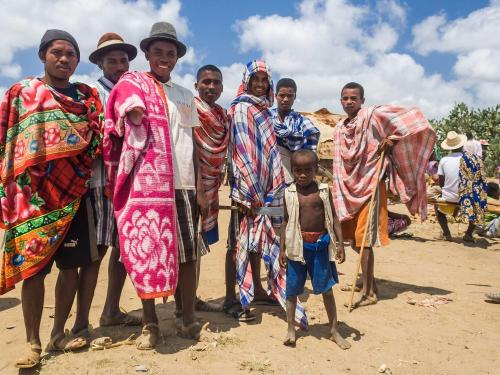 Madagascar is known as a calm Republic inspired by French law.
Usually this is the truth: there are no dangers,  nor in land, or in the sea. Local people are quiet and respectful of the visitor, the vasa.  The political orientation of Madagascar doesn?t involve people living outside big agglomerates and the rare riots are confined in Antananarivo and don?t disturb tourists.
The sense of security felt by tourists is middle-high and tends to grow as people move away from the cities. Usually in the capital, Antananarivo, it is better not to flaunt wealth and walking around by yourself, especially during night hours.  You must remember that Antananarivo is just a short stop for tourists and the average stay in the capital is less than two days. Health system is very bad and expensive. Health insurances for tourists are not required, but are very recommended, especially because you have to fly to South Africa for serious problems. Not all medicines are easily findable: remember to put in your luggage anti-inflammatory, sunscreen, after sun lotion, antidiarrheal and generic antibiotic.
How can I travel to Madagascar?
You can fly to Madagascar from all Europe with AirFrance (including Delta and KLM), Kenya Airways, Ethiopian Airlines and Corsair.

 All the flights use to arrive late in the night, so you only need a short stop-over before leaving the capital to reach the seaside or the National parks.

Flying time from Europe is around 10 hours and the average price for a round trip starts from 550?, up to 1.500? in the high season.  

Antananarivo is also connected with airplanes that land from:
South Africa (Johannesburg)
Kenya (Nairobi)
Reunion (Saint Pierre)
Comoros (Moroni)
China (Guangzou)
Thailand (Bangkok)
Mauritius (Plaisance)
Those flights are operated by Air Madagscar, Air Mauritius, Air Austral, Kenya Airways, Interair and South African Airlines.

Inside Madagascar you will find 84 airports, run by ADEMA a public company owned by the State; just 27 of those airports have a paved airstrip.

Antananarivo (Ivato), Tulear and Nosy Be can be considered international airports and can host the biggest aircrafts.

Air Madagascar performs an high number of domestic flights, even if just the ones from/to the main cities are mostly on time (Fort Dauphin, Tulear, Tamatave, Morondava, Diego Suarez, Nosy-Be).

If you fly to/from another city, it is always better to check for re-scheduling or cancellations of the flight, calling one of the local offices of Air Madagascar. Domestic fly use to suffer of delays and cancellation especially in the period December ? Febrary, excluding the route Antananarivo ? Tulear, reliable all year long.  Nowadays Air Madagascar is the only company working inside Madagascar and the price per flight is around 180 Euro, independently from the period and from the route.